Adding color to grayscale
August 4th, 2013
This will show how to take an image that is already grayscaled and add color to certain parts.
Objective
Original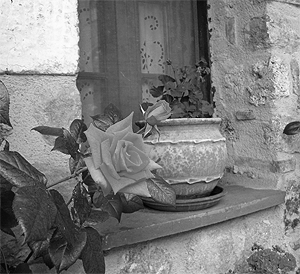 Finished result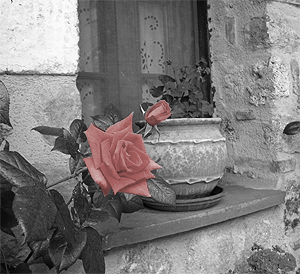 Tutorial
Open the image of your choice. Make sure it's in RGB Color (Image >> Mode >> RGB Color).
Select the Polygonal Lasso . If you don't see it, hold down the Lasso tool for more options.

Make a selection around the part that you want to be in color.

Duplicate this section by hitting Ctrl+J.

I like putting it on a new layer, so I can edit it again later without having to make the selection again.

Bring up the Hue/Saturation window (Image >> Adjust >> Hue/Saturation).

Select both Colorize and Preview, and then adjust each setting to the color you want.

Do this to as many parts as you'd like, and you're done!
Image credit:
olvina
at Freeimages